What is the role of the boom device in the gantry crane?
Views: 18 Author: Site Editor Publish Time: 2019-10-25 Origin: Site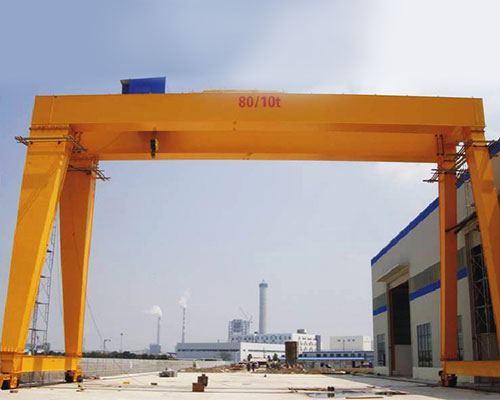 What is the role of the boom device in the gantry crane?
1. The crane is compact in shape, and has the characteristics of light weight, small wheel pressure and low building clearance. Although there are many crane equipment on the market, different models have different uses, which are suitable for different occasions. Everyone is, when using the gantry crane, do not be in a flammable, explosive, corrosive medium environment, otherwise it will cause fatal damage to the equipment.
2. The boom device is divided into single-rod operation and double-bar operation. The single-rod operation uses a single boom to load and unload the cargo. After the crane lifts the cargo, the pulling cable is pulled to make the cargo swing out of the outboard with the boom. Or the cargo hatch, then put down the cargo, then turn the boom back to the original position, so that the round-trip operation. Every time you load and unload, you must use the cable to swing the boom. Therefore, the efficiency is low. The labor intensity is large. Two booms are used for operation. One is placed above the cargo hatch and the other is extended outboard. The cable is fixed at a certain working position. The lifting ropes of the two booms are connected to one hook. As long as the two cargo ropes are received and placed separately, the gantry crane gantry crane gantry crane can unload the cargo from the ship to the dock or load the cargo from the dock to the ship. The double-bar operation has higher loading and unloading efficiency than single-bar operation and labor intensity.