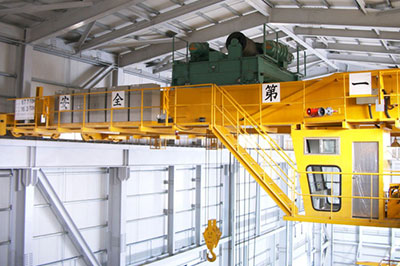 Product description:
QD double girder overhead crane is mainly composed of bridge frame, cart running mechanism, trolley, electrical equipment and so on. According to the frequency of use, it is divided into two working levels: A5 and A6. The crane action is all done inside the driver.
Design advantages:
1. The double girder overhead crane is the first honeycomb beam design, featuring light weight, large load and strong wind resistance.
2. Unique steel pin connection, not only firm and reliable, but also short assembly time.
3. Flexible pole legs, the site can be turned into a single piece for convenient transportation.
4. The minimum installed capacity solves the difficulty of electricity construction in the field.
---