What are the operation method of Europe type monorail hoist?
Views: 8 Author: Site Editor Publish Time: 2017-04-14 Origin: Site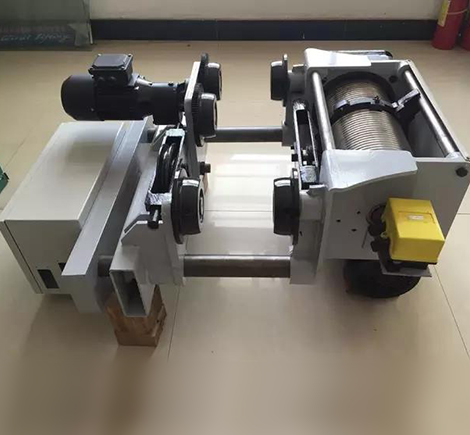 In the use of Europe type monorail hoist, should be in strict accordance with the operation requirements to use, so as to make our lifting operation more simple, rapid, safe and reliable. Small make up today will give you the following points were summarized.
1, we are in operation to connect the power supply, wire rope electric hoist check whether the wire rope electric hoist parts is proper and reliable.
2, ensure that lifting cargo lashing reliable and firm, the goods cannot be overloaded, from Europe type monorail hoist and lifting point to focus on.
3, press the action button will hook to come down.
4, we should be used to bind the goods of Europe type monorail hoist rope agio to hang on in Europe type monorail hoist crane.
5, in the pressure lifting button, when Europe type monorail hoist wire rope tension, there is no abnormal situation, continue to point lifting button, move the goods to the wanted position.
6, Make europe type monorail hoist to unload the goods.
7, when after the completion of the lifting operations, make Europe type monorail hoist hook up to more than two meters off the ground, and then the total power shut down.