What are the dangers of overloading electric hoist?
Views: 11 Author: Site Editor Publish Time: 2018-06-08 Origin: Site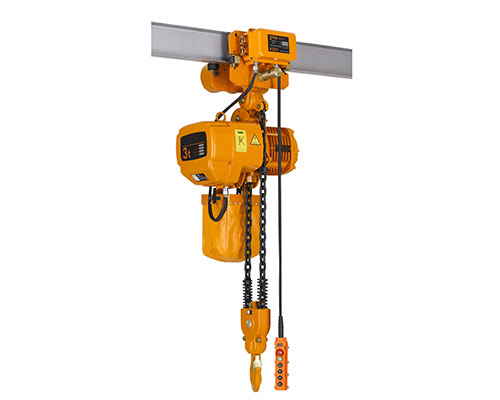 As a special special equipment, electric hoist is actually different from other electric appliances. Electric hoist is a kind of special lifting equipment, which is installed on cranes and gantry cranes. The electric hoist has the characteristics of small size, light weight, simple operation and convenient use, etc. It is used in industrial and mining enterprises, storage terminals and other places. The main categories of electric hoist are chain hoist, wire rope electric hoist (explosion-proof hoist), anti-corrosion electric hoist, double drum electric hoist and so on.
People with a certain electrician's knowledge know that if the motor is used in an overloaded manner, the current will increase and the amount of heat will increase dramatically, which will cause damage to the insulation of the motor and may directly damage the motor. Electric hoist as an electrical appliance actually has the same motor.
There is data that half of the electric hoist accident rate is due to operational problems, while the other half is overloaded electric hoist, the most direct impact of overload, is the situation of the wire rope fracture, this situation will directly lead to the rapid weight Drop, causing unknown accident risk.
Therefore, when using an electric hoist to perform operations, it is necessary to watch for overload. Exclude safety hazards and be responsible for the safety of yourself and others.