What about European cranes produced by Dowellcrane?
Views: 8 Author: Site Editor Publish Time: 2019-12-20 Origin: Site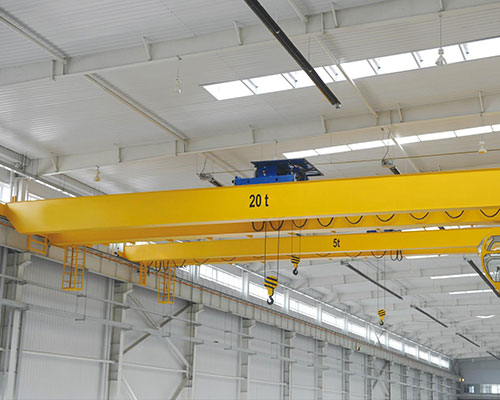 What about European cranes produced by Dowellcrane?
The European-style crane produced by Henan Dowell Crane Co., Ltd. has light weight, compact structure, and low energy consumption. A trolley and a lifting mechanism are installed on the bridge. For space handling, the European crane adopts a unique design concept, which has the characteristics of small size, light weight and low wheel pressure.
Compared with traditional cranes, the limit distance between the hook and the wall is the smallest, and the headroom is the lowest. It is closer to the front operation and has a higher lifting height, which actually increases the effective working space of the existing plant. Because the crane has the characteristics of light weight and small wheel pressure, the new plant space can be designed smaller and the functions are more complete. Smaller plants mean a significant savings in initial construction investment and long-term heating, air conditioning and other maintenance costs.
Henan Dowell Crane Co., Ltd. is an enterprise group mainly engaged in the research and development, manufacturing and installation of crane machinery and steel structures. The company's leading products are various bridge, gantry cranes, electric hoists, etc., and undertake heavy and light steel structure projects, supporting the machinery, metallurgy, power, railway, aerospace, mining, port, petroleum, chemical and other industries supporting services.