Technical guidelines for lifting mechanical hooks
Views: 4 Author: Site Editor Publish Time: 2018-03-03 Origin: Site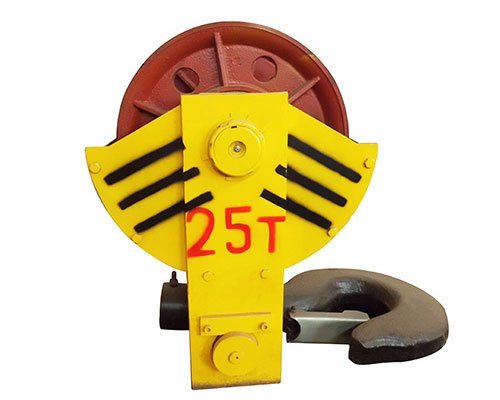 1. The crane shall not use casting hooks;
2. It is strictly forbidden to repair welding with the hook;
3. The surface of the hook should be clean, and there should be no crack, sharp Angle, burr and crack;
4. The hook shall have an anti-stripping device; The pawl should not be opened when the hook load is loaded, and the size of the hook mouth should not exceed 10% of the size of the hook. The shape of the anti-stripping pawl should be consistent with the end of the hook.
5. The lifting hook shall be scrapped in one of the following situations:
1) surface cracks or cracks;
2) the hook tail and the thread part and other dangerous sections and hooks have permanent deformation;
3) the cross section of the hanging rope is more than 10% of the original height;
4) the opening degree is 15% higher than the original size; Torsional deformation opening more than 10 °;
5) when the plate hook liner wears out 50% of the original size, the liner should be scrapped;
6) when the core axis of the plate is worn to 5% of the original size, the core axis should be scrapped.