Safe operating procedures for wall slewing crane (jib crane)
Views: 8 Author: Site Editor Publish Time: 2018-01-22 Origin: Site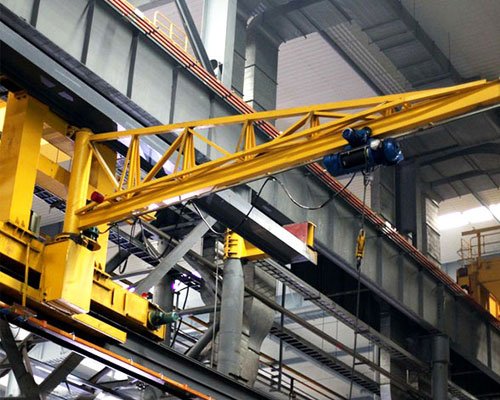 The wall jib crane (wall hanging) consists of bracket, spiral arm device, rotary device and electric hoist (chain electric hoist). The bracket is fixed on the wall or steel structure column, can be turned according to the user demand, the rotary part can be divided into manual and electric rotary. Electric hoist (chain electric hoist) is installed on the cantilever track for lifting heavy objects.
The wall cantilever crane is widely used in mining, workshop, assembly line, warehouse, wharf, etc. It has the advantages of novel structure, reasonable, simple, easy operation, flexible rotation, light weight and flexible load, etc. It is an energy-saving and efficient material lifting equipment.
The operation of the machine is realized through the control button of the handle, which controls the horizontal and backward walking of lifting, descending and electric hoist.
1. If the machine is installed outdoors, it should be equipped with reliable rainproof measures.
2, cantilever and support assembly should be done after assembly should be (1) after turning spiral arms can be 180 ° flexible rotation around the pillar; Adjust the adjustment of the gasket so that the end of the cantilever is up to the upper deflection F greater than R/250(R is the radius of gyration).
3. The operation shall not simultaneously press the rise and drop buttons, the same motor's arc button.
4. When working, it is forbidden to stand under heavy arm.
Do not drag heavy objects.
6. Overload lifting is prohibited.