Principles and Applications of Common Electrical Components for Cranes(二)
Views: 5 Author: Site Editor Publish Time: 2018-04-13 Origin: Site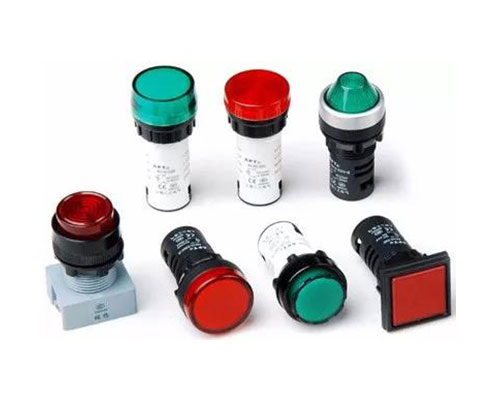 5, buttons,
In practice, the button is usually selected based on the number of contacts required, the occasion and color used. The commonly used series buttons of LA18, LA19 and LA20 are applicable to AC500V, DC440V, rated current 5A, and control power in AC300W and DC70W control circuit.
Button text symbol: SB.
Button color requirements:
(1) the "stop" button and the "stop" button must be red. When pressing the red button, the device must stop running or power off.
(2) the color of the "start" button is green.
(3) the "start" and "stop" buttons must be black, white or gray, and should not be used in red and green buttons.
(4) the "click" button must be black.
(5) "reset" (if the reset button with protective relays) must be blue. When the reset button is also stopped, it must be red.
6. Indicator light
Indicator light:
(1) indicating the operation or stop status of the equipment.
(2) it is normal to monitor the power supply of electrical appliances.
(3) use the red light to monitor whether the tripping circuit is normal, and whether it is normal to use the green light to monitor the closing circuit.
7. Switch
The universal switch is made up of operating mechanism, panel, handle and several contacts.
The universal switch text symbol is: SA.
When the handle is transferred to the different gear, the break state of each contact is indicated by the black dot. There is a black point indicating the contact is closed, and there is no black point indicating that the contact is disconnected.