LH Model Electric Hoist Double Girder Overhead Crane 
Views: 5 Author: Site Editor Publish Time: 2018-05-11 Origin: Site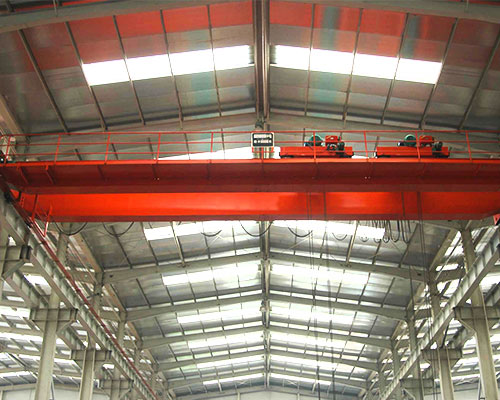 LH Model Electric Hoist Double Girder Overhead Crane (hereinafter referred to as "crane"), is made according to standard JB/T3695-94 design, car lifting mechanism by which CD1, MD1. It is a kind of light small double beam crane rail operation, working level is A3 ~ A5, working environment temperature is - 25 ~ + 40 ℃. This product has the advantages of light weight , simple structure , easy installation and easy operation when compared with ordinary hook bridge double beam crane . Especially suitable for mechanical manufacture, assembly, warehouse etc.

Lifting Trolley is the most important mechanism of Crane, with one hook or two hooks, even three hooks. The LH Model trolley are assembled by Electric Hoist, trolley frame, and traveling mechanism.
Electric Parts are consists by Control Box, Control Panel and Power Supply System. The electric parts we use Chinese top brand: Chint, and the Siemens, Schneider, ABB and Yaskawa are optional brand.