LD electric single girder bridge cranes
Views: 9 Author: Site Editor Publish Time: 2019-03-08 Origin: Site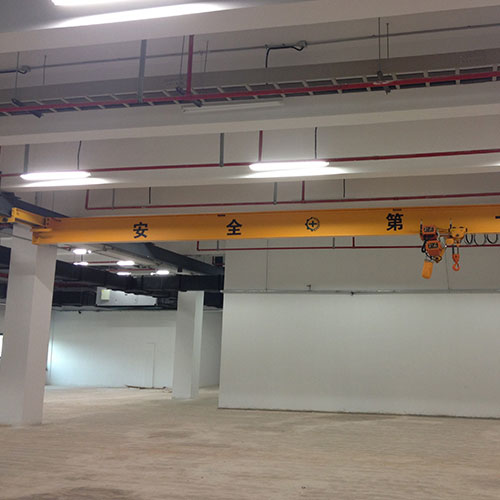 LD electric single girder bridge cranes
LD electric single girder bridge cranes are usually used in conjunction with European hoists to run on rails and become a multi-purpose crane that runs on rails. Generally, the lifting weight is 0.5-16t, the span is 3~30m, and the running speed is 4-20m/min. If there are special requirements, it can be designed and manufactured separately.
Our new single-beam European-style cranes have the advantages of compact size, low building clearance, light weight, low wheel pressure, low noise, safety, reliability and stability.
This LD electric single girder bridge crane is widely used in machinery manufacturing workshops, electronics, precision machinery, robot manufacturing, automobile manufacturing, new energy, bio-pharmaceuticals, etc. for loading and unloading and handling heavy objects.