KBK series flexible combined suspension crane system
Views: 28 Author: Site Editor Publish Time: 2018-08-10 Origin: Site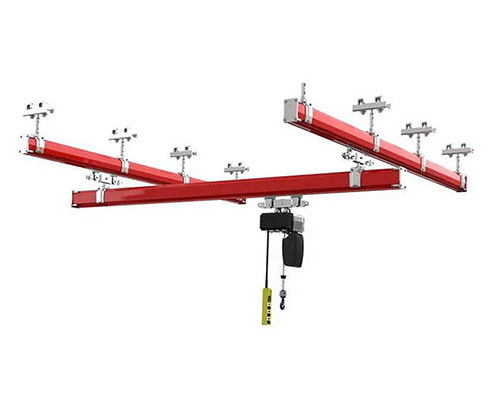 KBK series flexible combined suspension crane system includes KBK-D type monorail, KBK-LD type single beam, KBK-LSDouble beam, KBK-DZX fixed-type cantilever crane KBK-BZX wall-column cantilever crane, KBK-MD singleVarious types of lifting equipment such as beam gantry cranes, with a weight range of 0.5-5t, have a wide range of applications, especiallySuitable for modern production conveyor lines. Features are as follows:
1. Good reliability and high stability
The KBK flexible modular suspension crane system consists of standard "modular" components that guarantee high volumeHigh quality production and therefore the system is very reliable.
2, strong adaptability
KBK flexible combined suspension crane system can flexibly design and install lifting according to the needs of various stations in the factory.The machine can be used in newly designed workshops and can also be used for retrofitting and extending old systems.
3, easy to install, cost-effective
Easy to install and debug. Between KBK profiles and standard module components, only bolted connections are required.