Intelligent development trend of lifting crane equipment
Views: 13 Author: Site Editor Publish Time: 2019-11-29 Origin: Site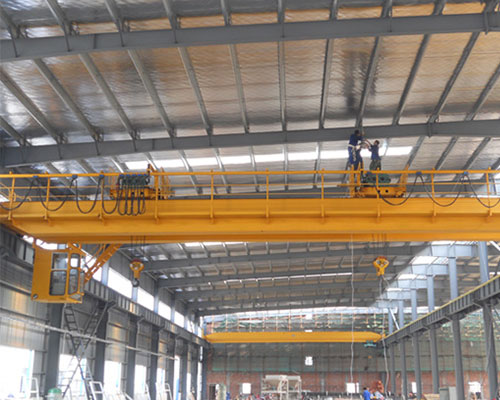 Intelligent development trend of lifting crane equipment
Today's smart lifting equipment is extremely important for construction companies and lifting crane equipment drivers and for environmental health. Whether from the perspective of safe gas emissions or vehicle use efficiency, smart cranes currently have very convenient and efficient advantages, so smart cranes are welcoming a great opportunity for development.
It is pointed out that smart cranes have many advantages. Generally, a variety of sensors and switches can be used to provide safe, efficient and higher precision crane movement and load positioning.
The intelligent network of sensors, switches and controllers can automatically alert and solve problems when danger is approaching, instead of relying solely on the intuition of the crane driver.
The digital intelligent control system has simple control lines, low power consumption and no sparks, and its life is 10 times that of the old-fashioned lifting equipment control system. At the same time, it can monitor and record the real-time operating status of the crane and provide fault alarms and maintenance reminders. Controlling the crane greatly improves the overall safety of the crane.