In future, the aerial work platform will develop into what kind?
Views: 5 Author: Site Editor Publish Time: 2017-07-14 Origin: Site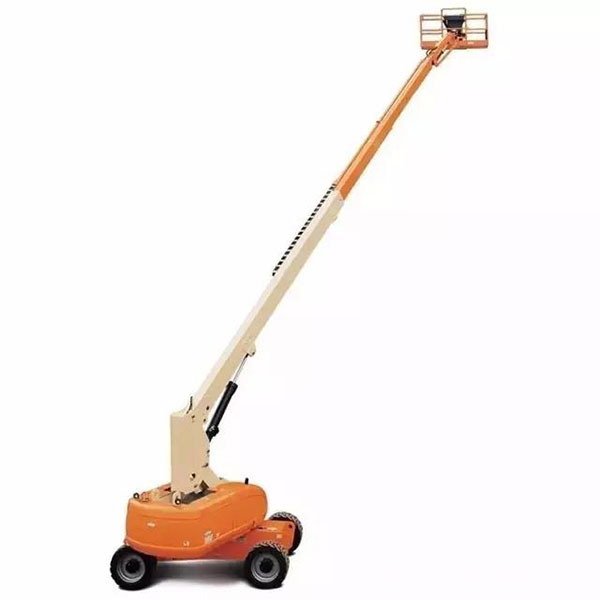 With the continuous development of aerial work machinery in recent years, aerial work platform products continuously perfect, all kinds of new technology and new material appear constantly, make it possible to have the further development of aerial work platform, its development direction in summary can be divided into five aspects:
Mega phenomena
With the constant improvement of the level of urbanization in our country, our country city building number has increased dramatically, the height of the building is growing constantly, and it's has a demand on large altitude aerial work platform, therefore, in order to meet the needs of the domestic market and the public, is bound to intensify efforts to design and manufacture large altitude aerial work platform.
Lightweight
Aerial work platform boom system directly affects the weight of aerial work platform operation range and stability etc., as people for the further research of aerial work platform boom system, it has been the boom structure optimization have a certain understanding, this makes people boom in production design, its structure and cross section will be more reasonable, which make the arm frame can reduce its weight.
Multi-functionalization
At present, aerial work platform besides equipped with some aerial work equipment, are equipped with fire pumps, fire water tank and other fire equipment, at the same time also can configure some air escape device, such as high altitude escape bag, in order to realize high relief, in short, the future of aerial work platform will be muti_function, which integrates high performance car.
Series
Series is the important trend of aerial work platform. This is from the risk resistance ability of the enterprise, from the point of the world, many famous engineering machinery companies gradually realize the product seriation, formed a variety of different specifications of the products. Because a single product life cycle is limited, its ability to resist risk is low. And serialization of products, can effectively reduce product development cycles, thus, domestic towards seriation must aerial work platform.
Intelligentialize
With the continuous development of control technology, aerial work platform developed the automatic leveling, visualization, intelligent security operation, wireless remote control and remote monitoring and intelligent function.