Free standing/floor mounted jib crane
Views: 12 Author: Site Editor Publish Time: 2018-11-02 Origin: Site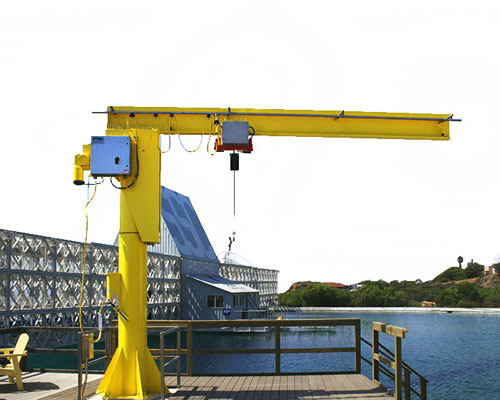 Free standing/floor mounted jib crane
The cantilever crane is a light work intensity crane. It consists of a column, a swing arm slewing drive and an electric hoist. It has the characteristics of light weight, large span, large lifting capacity and economical durability. Common tonnage 1-10t, maximum 20t.
Fixed-type cantilever cranes are suitable for most job shops and locations within a fixed working radius.
Main components: column, cantilever, electric hoist, rotating mechanism, anchor bolts.
Column Cantilever Electric hoist
Anchor bolts Rotating mechanism