Five precautions for the maintenance of the bridge launching girder machine
Views: 16 Author: Site Editor Publish Time: 2019-10-12 Origin: Site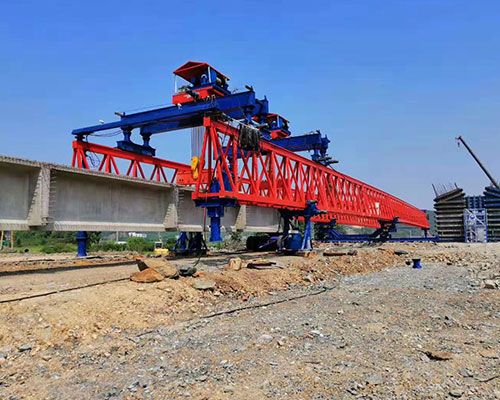 Five precautions for the maintenance of the bridge machine
1. The working performance and life of the various mechanisms of the lubrication bridge machine depend largely on lubrication. When lubricating, the maintenance and lubrication of electromechanical products can be found in the manual. The grease should be injected once a week. Pay attention to the broken wire of the wire rope. If there is broken wire, broken strands or the amount of wear reaches the scrapping standard, the new rope should be replaced in time.
2. The spreader spreader must be inspected regularly.
3. The pulley block of the bridge machine mainly checks the wear condition of the rope groove, whether the rim is cracked and whether the pulley is stuck on the shaft.
4. Regular inspection of the rim and tread on the wheel. When the rim portion is worn or cracked to a thickness of 10%, the new wheel should be replaced.
5. The bridge brake should be inspected once per shift. The brake should be operated accurately and the pin should not be stuck. The brake shoe should be properly fitted to the brake wheel, and the brake shoe clearance should be equal when the brake is released.