European single beam crane can reduce labor force
Views: 8 Author: Site Editor Publish Time: 2020-06-05 Origin: Site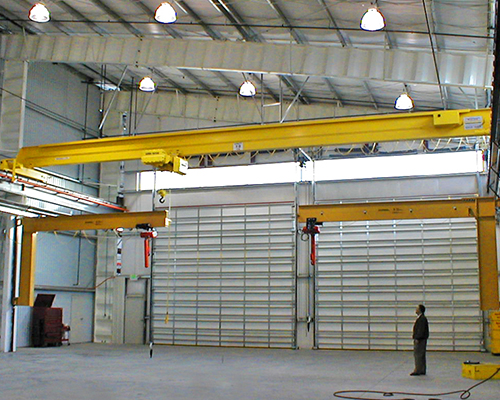 European single beam crane can reduce labor force
European single beam crane can effectively reduce the labor force, so it has been popular in the market since the production of such equipment.
European single beam crane has the characteristics of good toughness, stability, beautiful appearance, convenient operation and maintenance, safety and energy saving. Moreover, the use of this equipment can effectively improve labor efficiency, reduce labor intensity, save labor, reduce transportation costs of good equipment.
At present, the main girder of the bridge of the European single girder crane equipment produced in the market mostly adopts I-shaped steel or the combination section of steel and steel plate. The lifting trolley is usually assembled with chain block, electric hoist or hoist as the parts of the lifting mechanism, which is used to lift goods in different occasions, and widely used in the mechanical manufacturing workshop, metallurgy workshop, petroleum, petrochemical, port, railway Workshop, warehouse and stock yard of civil aviation, power station, paper making, building materials, electronics and other industries.
For the sake of safety, it is necessary to check whether the components of the European single beam crane are in good condition before starting the European single beam crane; whether the screws and nuts of each component are loose, if any, should be tightened in time.