European overhead crane product features
Views: 9 Author: Site Editor Publish Time: 2019-12-06 Origin: Site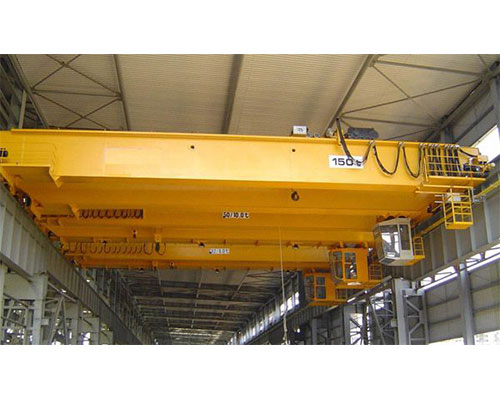 European overhead crane product features
Feature one: Light weight
Adopting advanced technology, the most reasonable structure is adopted from hoist, end beam to main beam, and its weight is much lighter than traditional crane. The wheel pressure on the track is small, the requirements for the plant are less, the use range is wider, and the cost of the plant is saved.
Feature two: Small footprint
Very efficient use of plant space. The limit distance between the crane hook and the wall on both sides is small and the headroom is low. The effective working space of the existing plant is larger, and the layout planning of the plant is more flexible. The new plant can be designed smaller and more fully functional.
Feature three: high performance
Adopting frequency conversion technology, heavy load is slow, light load is fast, speed range is 1:10, crane runs smoothly and reduces impact on workshop. Combined with anti-sway technology, high-precision positioning of lifting items can be achieved.
Feature four: simple operation
Optional wireless remote control system. The radio control is divided into handheld and joystick transmission, which provides the best control solution for using lifting equipment in harsh and complicated environments.
Feature five: safe and reliable
European-style cranes have over a dozen protection measures such as overheating protection, overload protection, and phase sequence protection. Can protect the safe operation of the crane.
Feature six: low operation and maintenance costs
The new European-style crane adopts green design concept, and the whole machine consumes less power and consumes less power.