Diesel engine power winch
Views: 2 Author: Site Editor Publish Time: 2018-12-21 Origin: Site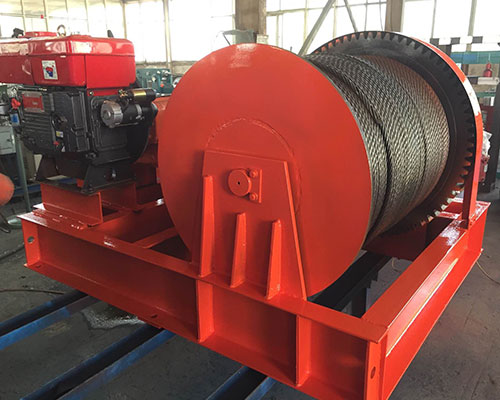 The diesel engine power hoist (also called the winch) is a device that drives the reel and winds the rope by human or mechanical power to complete the traction work. The weight can be lifted vertically, horizontally or tilted. It is mainly used for power transmission and transformation projects (including underground power cable engineering). When building telecommunications and telecommunications projects, it is necessary to set up pole towers, traction cables, tightening conductors, lifting heavy objects and tools, especially for small batch operations in the city.
Diesel winch scope and characteristics
Widely used in line construction, set up, tower, tight line work, or lifting tools and heavy objects. The main unit is lightweight and is especially suitable for use in field power-free locations. Motor power can be configured for any model that is used in a power source.