Basic approach and skills for single beam bridge crane purchase
Views: 4 Author: Site Editor Publish Time: 2019-06-21 Origin: Site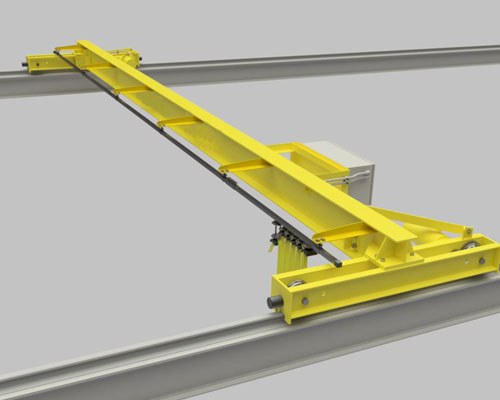 Basic approach and skills for single beam bridge crane purchase
In factories, freight yards and other places, single-girder cranes are welcomed by users because of their compact shape, low headroom, light weight and small wheel pressure, and bring efficient operation in production operations. So how do you choose a better quality single beam crane?
Of course, the point is to buy according to their own needs, do not blindly choose, otherwise the choice is not appropriate, it will be a big loss. No matter what is used for it, only fit is an important premise, because it is to solve the basic problem.
The second point is to compare prices. Although we often say that there is no good goods at a low price, it is important to remember that it is not necessarily expensive. It is important to choose a suitable single-girder crane. For the price issue to be determined according to the economic ability of consumers, do not blindly pursue the high-priced single-girder crane products, the practicality and timeliness is the last word, the price is right.
The third point is about the purchase route of single-girder cranes. It is necessary to ensure the quality and purchase route problems, such as the official website of the enterprise, the manufacturer's shopping guide and the fixed-point sales point of the factory. These are very good purchase routes, which can also ensure the product's quality.
Remind the users to master the necessary purchasing skills and methods of the single beam crane, must have more knowledge and related skill parameters, so that we can choose the products we need, so that not only can guarantee the quality of the products, but also Able to enjoy the price