3.2T European single beam crane
Views: 7 Author: Site Editor Publish Time: 2020-04-30 Origin: Site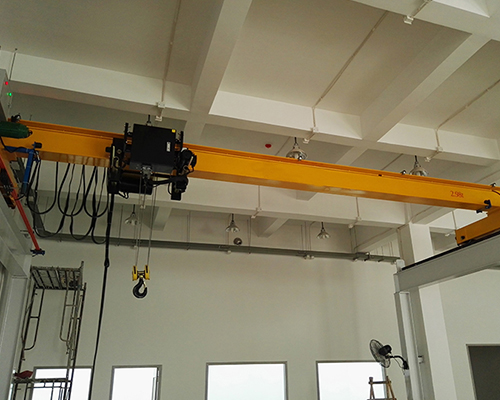 1. Advantages: compact size, low headroom, light weight and small wheel pressure.

2. Applicable occasions: transfer, assembly, maintenance and loading and unloading operations of machining workshop, auxiliary workshop, warehouse, stock yard, power station, etc;
It can also replace the ordinary double beam bridge crane and be used in the workshops of light textile industry and food industry.
3. Type of work: light and medium,
4. Working environment temperature: - 25 ℃ ~ 40 ℃,
5. Note: it is forbidden to use in inflammable and corrosive medium environment.