Use and operation of garbage crane
Views: 4 Author: Site Editor Publish Time: 2018-07-27 Origin: Site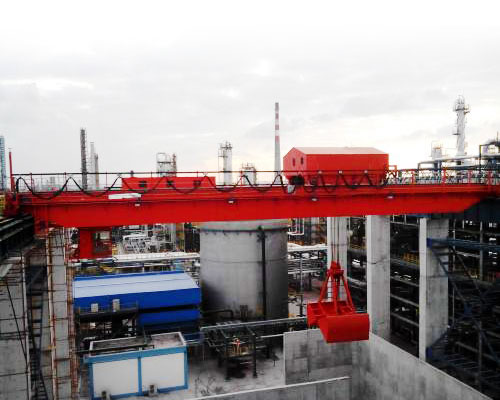 1.garbage crane is forbidden to carry out maintenance work such as cleaning and refueling when the crane is working, and it is forbidden for people to stay on the crane. Effective safety measures should be taken when relevant personnel must stay.
2. When garbage crane is working, the total power must be cut off. When you stop working due to inspection or overhaul, you should turn off the power and hang a prominent warning sign.
3. The inspection tools and spare parts must be stored in a special cabinet and prohibited from being scattered on the crane.
4. Portable lighting with voltage below 36V must be used during maintenance.
5. garbage crane is forbidden to use the grab to transport or lift personnel.
6. It is forbidden to store flammable (such as kerosene), explosive and toxic substances on the crane.
7. When the crane is running, avoid grabbing rubbish, walls, hoppers, etc. to prevent the spreader from rotating and colliding.